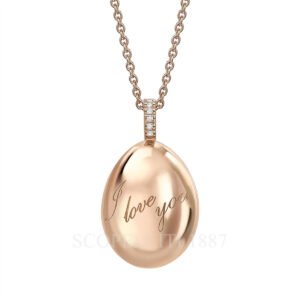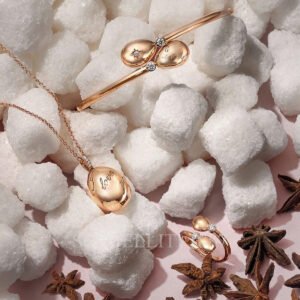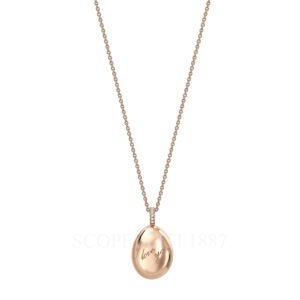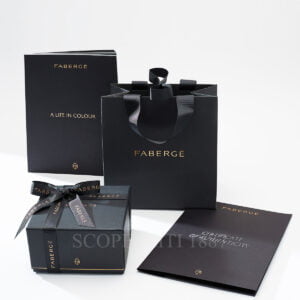 Fabergé Essence Rose Gold I Love You Egg Pendant
4.560,00€
Use coupon code LOVE14
This I Love You Rose Gold Pendant features round white diamonds, set in 18 karat rose gold, engraved with 'I Love You'. The egg pendant is 18mm.
Features:
18kt rose gold 14 round white diamonds = 0.08cts (F VS+) 18kt rose gold chain = 50 cm
In stock
Same day shipping

Discover our current promotions - Ask Danka

+39 391.345.6441
The Essence collection celebrates Fabergé's love for surprise and wit. Crafted from 18k gold, each piece is inspired by the iconic Imperial Eggs, but incorporates a modern take on the use of diamonds and coloured gemstones.
Gift Wrapping – Lifetime Warranty – Complimentary Worldwide Delivery – Fully Insured And Discreetly Packaged
You may also like…
Fabergé 5.760,00

€

Use coupon code LOVE14

This Fabergé Essence Yellow Gold I Love You Crossover Bracelet with a fine 'I Love You' engraving comes set in 18 karat yellow gold and adorned with 3 round brilliant cut white diamonds.

Features:

18kt yellow gold 3 round white diamonds = 0.17cts (F VS+) 1 round ruby = 0.05cts