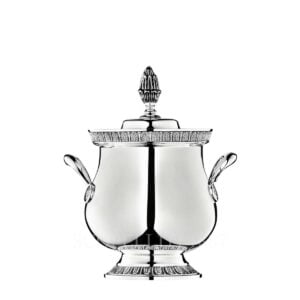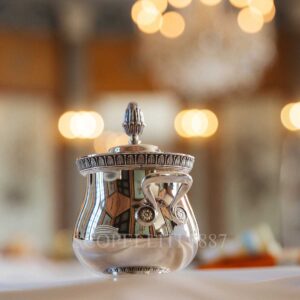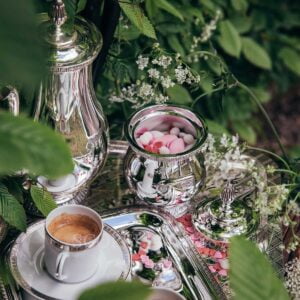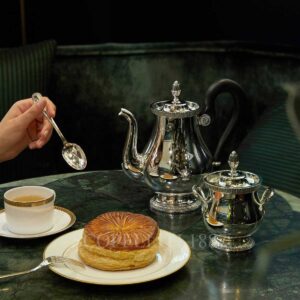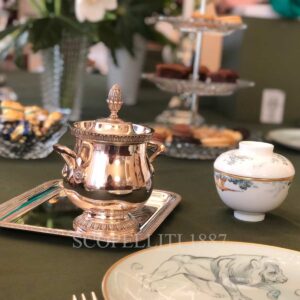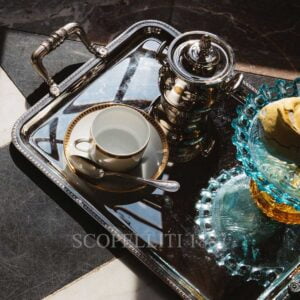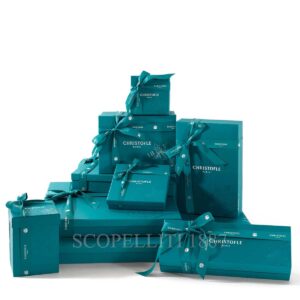 Christofle Malmaison Silver Plated Sugar Bowl with Lid
1.150,00€
Use the coupon code: CHRISTGIFT to get 10 % OFF
The Malmaison Silver Plated Sugar Bowl, with its palmette bordures and lotus blossom crowning the lid, adds refinement and elegance to any beverage service. Pairs well with the Creamer Pitcher, Coffeepot and Teapot.
Material: Silver Plated
Dimensions: 0.350 l
Available on back-order
approx. 1-4 months delivery time. If you need same day shipping, please check here.

Discover our current promotions - Ask Danka

+39 391.345.6441
Included in the collection in 1967, Malmaison is the Christofle Empire model. The "Château de Malmaison" near Paris was the favorite residence of Napoleon Bonaparte and Empress Josephine. The palm and lotus leaf frieze and the symmetry of the decoration are typical of the Empire style, which was largely inspired by Antiquity. This is one of Christofle's most complete lines, the only one that includes a caviar service.