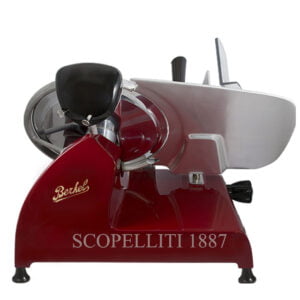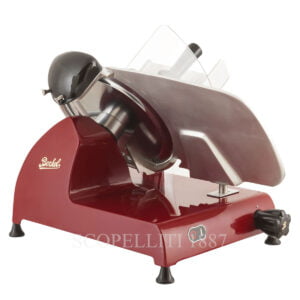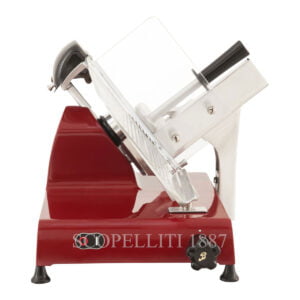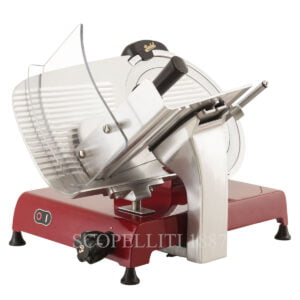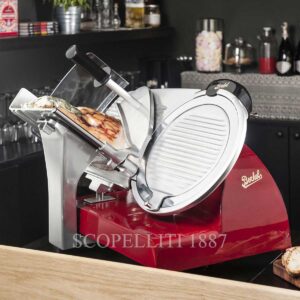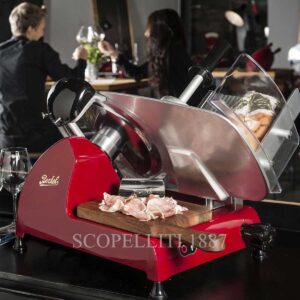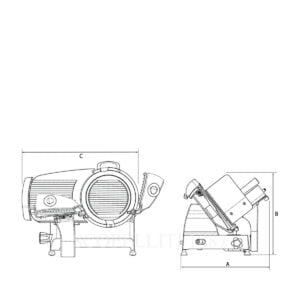 Berkel Food Slicer Red Line RL300 Red
1.659,00€
The electric slicer with all the Berkel quality and professionalism and now innovative design. Reduced dimensions, ease of use and state of the art solutions ensure a perfect cut every day.
Available on back-order
approx. 1-2 months delivery time. If you need same day shipping, please check here.

Discover our current promotions - Ask Danka

+39 391.345.6441
RED LINE, THE PROFESSIONAL ELECTRIC MEAT SLICER
FOR HOME USE
RED LINE encompasses all the technology of professional Berkel meat slicers. This professional electric slicer for home use is elegant and lightweight and is made of a special aluminium alloy.
The steel blade ensures a perfect cut to make thin and even slices while reducing waste. The built-in sharpener enhances blade efficiency and durability. The slice deflector, blade cover, and meat table can be removed easily to ensure quick and accurate cleaning operations.
Some details may be different from those shown in the photos.
ELECTRIC SLICER FOR HOME AND PROFESSIONAL USE
• Slice deflector fixed by screw
• Polished finish of the blade cover ring
• Protection box: the bottom of the slicer is completely closed to eliminate risks for the operator during placement and cleaning
• Modern, elegant design professional slicer
• Prestigious design element that sets apart the most sought-after eateries
• Soft lines, curves and ample spaces for clean, thorough cleaning
• Special aluminium alloy structure
• Chromed steel blade with professional profile
• Highly professional cutting capacity and functionality
• State-of-the-art safety devices
• Professional meat table with automatic release system
• Automatic blade cover removal system
• Built-in millimetre slice thickness adjustment system
• Built-in sharpener
Height  480 mm

Lenght 635 mm

Width  475 mm

Weight: 27 kg
Blade Diameter 300 mm

Cut Capacity Circle 230 mm

Cut Capacity Reptangular 245 x 225 mm

Electrical Specs 230 V – 50 Hz

Engine Power 0.31 kW

Max Thickness 0 – 14 mm