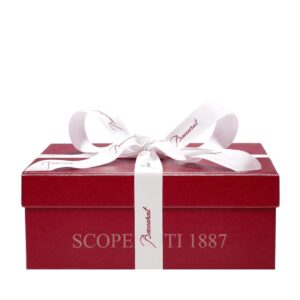 Baccarat Zoo Monkey Sculpture
€ 790,00
10% OFF with the coupon code BACCARAT10
Baccarat Zoo Monkey Sculpture. Gift box included.
Height 7.8 in
Numbered Edition
Designer JAIME HAYON
Available on back-order
Note that delivery before Christmas is not guaranteed. Please, check only prompt delivery items.

Discover our current promotions - Ask Danka

+39 391.345.6441
This intelligent primate is presented in a bright, playful way. The Clear crystal version of the Zoo monkey has a ridged white porcelain base with a gold finish; the red crystal version has a ridged red porcelain base with a Clear crystal face. The crystal surface is textured with rice-grain motifs and small diamond cuts. The figurines are individually numbered and signed by Jaime Hayon and Baccarat on the underside of the porcelain base.