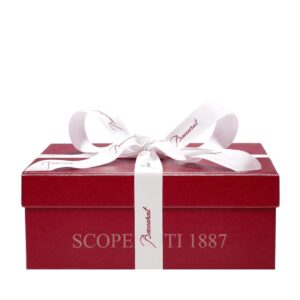 Baccarat Mille Nuits Floor Candelabrum
Use the coupon code: BaccaratGIFT
Baccarat Mille Nuits Floor Candelabrum brings pure luxuriousness to any interior.
Gift box included.
H: 200 cm
Available on back-order
Shipping time: approx. 1-6 months
view all "same day shipping" products
42.000,00€
Baccarat Mille Nuits Floor Candelabrum is entirely composed of bevel-cut crystal, crafted in both straight and swirled shapes.
Festooned with hexagonal and prismatic flourishes, Baccarat's signature single red crystal drop hangs amidst the translucent crystal. The candelabrum diffuses the light to exquisitely sparkling effect thanks to the refractions interplaying with the artistry of the crystal cuts.
Height: 200 cm
Width: 95 cm
Length: 95 cm
Weight: 80 kg
Electrical norm: CEI
Designer: Mathias