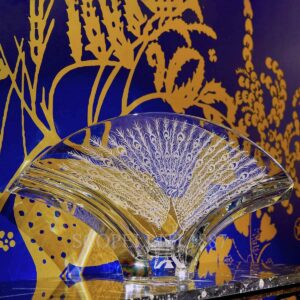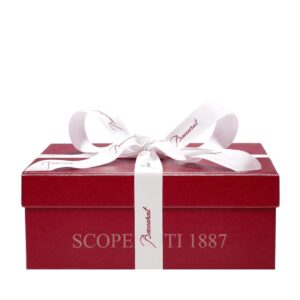 Baccarat Gingko Peacock crystal Vase
€ 9.000,00
10% OFF with the coupon code BACCARAT10
Baccarat crystal Peacock vase with gold. Gift box and certificate included. Size: Height : 30 cm Length : 57 cm Width : 12 cm Limited edition only 100 pieces. Gingko Paon vase represents a peacock drawned thanks to the sanding technique with gilding. The liquid gold 20 carats (833/1000) is applied by hand by gilders in the Manufacture. Its shimmering feathers fascinates Humans. He represents peace, prosperity and beauty in China; immortality and fertility in India; resurgence and revival in the West.
Available on back-order
Note that delivery before Christmas is not guaranteed. Please, check only prompt delivery items.

Discover our current promotions - Ask Danka

+39 391.345.6441
The form is a perfect homage to the Ginkgo Biloba leaf. The tree, which is native to China, is easily distinguishable thanks to its large wing-like leaves.
The Ginkgo vase is a striking piece of considerable size capable of rendering any floral arrangement into a true botanical display, allowing the stems to spread amply and the buds to flourish freely.