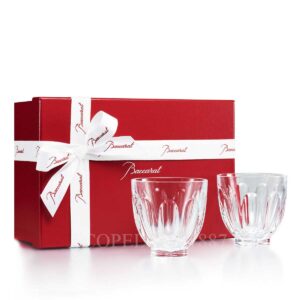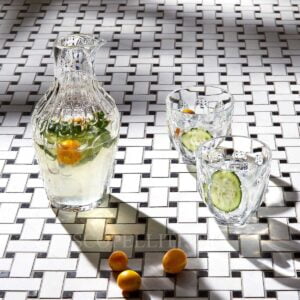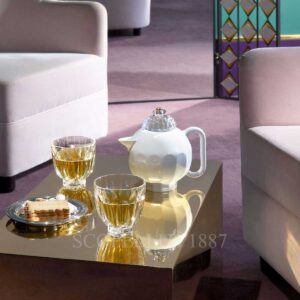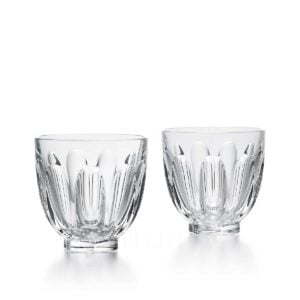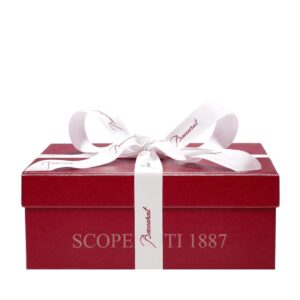 Baccarat Faunacrystopolis Harcourt Set of 2 Tea Tumblers NEW
Use the coupon code: BaccaratGIFT
Baccarat Faunacrystopolis Harcourt Set of 2 Tea Tumblers NEW shows a perfect balance between heritage and fantasy!
With the Faunacrystopolis goblet, Jaime Hayon offers a new look to the Harcourt glass, a timeless icon of Baccarat.
Size: H: 9,1 cm Ø 9,3 cm
Designer: Jaime Hayon
Available on back-order
Shipping time: approx. 1-6 months
view all "same day shipping" products
450,00€
It reinvents itself over the years. Harcourt, the star of glasses, inspires the greatest designers. Under the direction of Iberian designer Jaime Hayon, the glass is transformed into a goblet, ideal for enjoying any type of drink, water, iced tea, cocktails and spirits. With its four-leaf foot and cut facets, the Faunacrystopolis goblet will bring a touch of fantasy to the table. Available in a set of two tumblers.
You may also like…
Baccarat 530,00

€

Use the coupon code: BaccaratGIFT

Mysterious and rebellious, Be@rbrick puts on his black dark superhero costume. Between light and shadow, the famous art toy is the coolest gift!