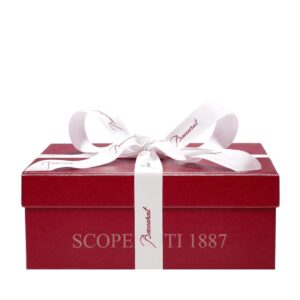 Baccarat Greyhound Dog crystal Sculpture
€ 7.900,00
10% OFF with the coupon code BACCARAT10
Blown Baccarat crystal Greyhound Dog Sculpture. Design Robert Rigot.
1 pc – 22 cm x 20,5 cm h 54 cm (8.66″L x 8.1″W x 21.25″H)
Weight of crystal block 15 kg
Available on back-order
Note that delivery before Christmas is not guaranteed. Please, check only prompt delivery items.

Discover our current promotions - Ask Danka

+39 391.345.6441
In Islam, the greyhound is a symbol of blessing and luck. In general, dogs are synonymous of honesty, reliability and devotion.
Amongst all the creations he has designed for Baccarat, Robert Rigot remains true to the animal theme developed with his first bronze sculptures. He imagines pieces in smooth and uncluttered forms like his Dog and Cat.