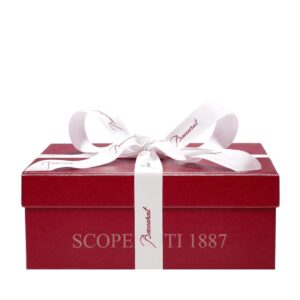 Baccarat Backgammon game by Marcel Wanders Studio
€ 14.000,00
10% OFF with the coupon code BACCARAT10
Baccarat Backgammon game by Marcel Wanders Studio with its board made in inlaid marble and the dice, doubling cube and pieces made in crystal.
It is a luxurious gift for him for any kind of occasion. Gift box included.
Height: 3 cm, Length: 62 cm, Width: 42,4 cm
Available on back-order
Note that delivery before Christmas is not guaranteed. Please, check only prompt delivery items.

Discover our current promotions - Ask Danka

+39 391.345.6441
This hilarous Backgammon game is an exclusive collector's item designed by Marcel Wanders studio for Baccarat. Transform your home into the immaginative playground and enjoy your time with friends.